PREMIUM LEGAL SERVICES WITHOUT THE BOSTON PREMIUM
WELCOME BACK
We're back, and we hope that you are, too.  We took a year off to redefine and improve our quarterly newsletter to better serve your need to know what is going on in the world from a legal perspective.
The improvements that we have made center on readability:  sometimes we forget that outside our doors and the courthouses in which we spend so much time, the rest of the world does not always speak legalese!
Among the improvements that we hope you will appreciate, this newsletter will
Use terminology that is more common to our non-lawyer readers;
Highlight our involvement in the community that we share; and
Update you in a more consistent manner.
Please accept our invitation to hit the REPLY button on your Email header, and let us know what you like in it, and what you would like to see improved.
Paul
Paul N. Barbadoro, Partner
781-848-9610
FINAL RULE on OVERTIME EXEMPTIONS

MAY IMPACT YOUR BUSINESS
On May 18 the Department of Labor announced that it will publish a Final Rule updating the exemption of executive, administrative and professional employees from the minimum wage and overtime pay protections of the Fair Labor Standards Act.
"Simply put, this means that due to the expansion of the salary and compensation levels under the new rule, more workers are entitled to overtime compensation without some sort of intervening action by an employer," said Attorney Susan Molinari.
The Final Rule updates the salary level required for exemptions to apply, while ensuring that the intended overtime protections in the Fair Labor Standards Act are fully implemented.
"The Final Rule also makes the exemption for executives, administrative and professional employees easier to understand and apply," said Susan.
The Final Rule updates for the salary and compensation levels needed for executive, administrative and professional employees to be exempt. Specifically, in part, the Final Rule does the following:
It sets the standard salary level at $913 per week or $47,476 annually for a full-year worker;
It sets the total annual compensation requirement for highly compensated employees subject to the "minimum duties test" to $134,004;
It establishes a mechanism for automatically updating the salary and compensation levels every three years (this will begin January 1, 2020); and
It amends the "salary basis test" to allow employers to use nondiscretionary bonus and incentive payments to satisfy up to 10 percent of the new standard salary level.
The Final Rule goes into effect on December 1, 2016. If you are a business trying to determine how the Final Rule may impact how you operate your business, contact one of the Employment Lawyers at Baker, Braverman & Barbadoro, P.C. to ensure that you prepare your business to comply with the Final Rule.
By Susan Molinari, Esq.
| | |
| --- | --- |
| | |
| | Theresa Barbadoro Koppanati and BBB legal assistant Ana Gomez |
BBB in the Community
PAINT NIGHT a HIT
On June 9 Baker, Braverman & Barbadoro, P.C. hosted more than 20 women from varying professions including banking, public relations, elder care, financial services, business consulting and entrepreneurs,for a "Paint Night" at the firm's Quincy office.
A "Paint Night," for those who have not yet participated in one, combines a creative painting opportunity with a decidedly social activity. Clare Donoghue of the Traveling
| | |
| --- | --- |
| | |
| Theresa Barbadoro Koppanati, with visiting "painters" Kim Train, Barbara Arena & Lisa Virello. | |
Art Party supervised the painting experience. In a short time the painters produced a sufficiently well executed piece of artwork — in this case a seascape — to provide a sense of accomplishment.
"This was a great night of networking, laughs and painting," said event organizer, Attorney Susan Molinari. Joining her in orchestrating the event, Attorneys Li
sa Bond, Theresa Barbadoro Koppanati

,

Elizabeth Caruso and Brandi Cerasuolo acknowledged the benefits of what others might construe as unusual for a law firm. "We offer the broadest range of services in any one law firm on the South Shore," said Theresa; "so we work long, tough, serious hours. This gave us an opportunity to meet with a number of our clients and friends in a casual setting, and to get to know each other as multi-faceted individuals."
Masterpieces!
Program Update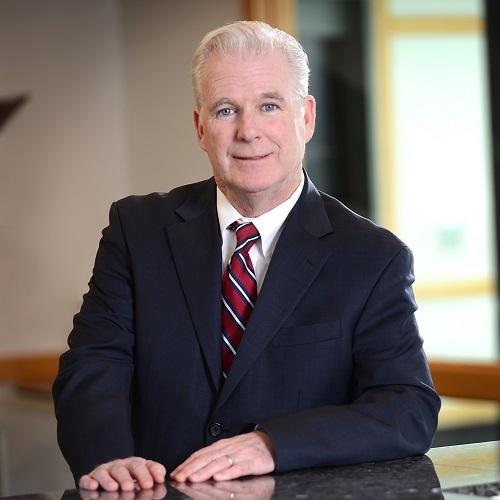 Wishing you Could Refinance Debt?
Welcome Back SBA 504
In late May of this year the Small Business Administration (SBA) re-established the debt refinancing program consistent with the more well-known SBA 504 loan programs. The 504 loan program was historically available only to purchasers of commercial property.
The debt refinancing program, while available several years ago, had been temporary. The program expired in 2012, but this legislation now makes it permanent.
"The benefit of SBA financing, and more specifically the debt refinancing, is that borrowers who are approved and funded have a fixed mortgage rate for 20 years," said Attorney Gary Hogan. "In today's commercial loan market, it is very difficult to obtain fixed rate financing, and almost never for 20 years."
Making the program even more attractive, the interest rates (which are set at funding) have recently seen historically low rates. For June 2016, the 20-year rate hovered around 4.3 percent.
The SBA started accepting applications after June 24, and borrowers have to meet certain criteria including, but not limited to:
the debt being refinanced must be "qualified debt" as that term is defined in the act;

the borrower must be current on the existing debt payments for at least one year prior to applying; and

the assets to be secured (real estate or personal property) must qualify as "eligible assets."
A host of other rules and regulations concerning these government guaranteed loans apply; therefore if you are interested in learning more about the SBA 504 Debt Refinance Program, the lawyers at Baker, Braverman & Barbadoro can answer your questions and introduce you to a Certified Development
Company that can assist you with an application.
BBB Attorneys in the News
We wish to congratulate Lisa Bond, Esq. on her recent nomination to the Massachu
setts Lawyers Weekly Top Women of the Law. Each year Lawyers Weekly honors women attorneys who have made tremendous professional strides and who have demonstrated great accomplishments in the legal field.
"I am deeply honored by this nomination," said Lisa. "Through me, I want my clients to receive the very best representation available. A nomination like this communicates that to them."
Attorney Bond joined Baker, Braverman & Barbadoro, P.C. in 2002. Promoted to Partner in January 2016, Lisa's practice concentrates on civil litigation, family law and personal injury.
______________________________________________________________________
Congratulations to Theresa Barbadoro Koppanati, Esq. on her recent recognition by Boston Magazine as one of the Top Women Attorneys in Massachusetts.
Attorney Barbadoro Koppanati has served as an attorney at Baker, Braverman & Barbadoro, P.C. since 2010.
Prior to joining the firm, she served as a corporate associate at Latham & Watkins, LLP in London, and in-house counsel at Red Bull North America in Santa Monica, California.
Theresa advises clients in all areas of corporate law, including asset purchases, contract negotiation, commercial finance, secured transactions, mergers and acquisitions, and joint ventures. She also counsels clients on corporate compliance and intellectual property matters.
_________________________________________________________________________
As part of a Massachusetts Bar Association sponsored event to mark Elder Law Month in May,
Elizabeth Caruso, a probate and elder law/estate planning attorney at Baker, Braverman & Barbadoro, P.C., presented on basic estate planning and asset protection to a group of senior citizens at the Stoughton Council on Aging.
"As part of our mission to give back to the community, Attorney Caruso found this wonderful opportunity to reach out to some of our society's most vulnerable," said Paul Barbadoro, Partner at Baker, Braverman & Barbadoro.
_________________________________________________________________________
Lawrence DiNardo Elected President
of John Hancock's Historic Military Unit
Congratulations to Lieutenant Colonel, retired,
Lawrence DiNardo
(U.S. Army Reserve) on his recent election to President of the First Corps of Cadets, an historic military association.
Quincy born and bred, Attorney DiNardo has practiced law in the city for more than 30 years, and for the last eight years with the Law Firm of Baker, Braverman and Barbadoro, P.C. He will serve as the President of the First Corps of Cadets from 2016 to 2018.
Founded in 1741, the prestigious military organization First Corps of Cadets boasts Quincy's John Hancock as its most famous elected commander. Hancock led this unit during the Revolutionary War, and it has since fought in all of our country's major conflicts and wars, including the Civil War, World War I, World War II, Korea, Vietnam, and all of our Middle Eastern conflicts.
Currently the 211th Military Police Battalion of the Massachusetts Army National Guard constitutes the active unit of the First Corps of Cadets. This unit now focuses on providing security to the Boston Marathon and the Fourth of July on the Esplanade.
The First Corps of Cadets has maintained a military museum on Commonwealth Avenue in Boston, where it displays portraits, busts, and artifacts associated with John Hancock, including a picture of Hancock's home that was painted on an actual panel from its door.
| | |
| --- | --- |
| As a full service law firm, our team of attorneys is uniquely positioned to provide a broad spectrum of premium legal services, promptly and efficiently, without the Boston premium. | |
The post appeared first on QUINCY ATTORNEYS-Baker, Braverman & Barbadoro P.C. 300 Crown Colony Dr #500 Quincy, MA 02169 (781) 848-9610.
from QUINCY ATTORNEYS-Baker, Braverman & Barbadoro P.C. 300 Crown Colony Dr #500 Quincy, MA 02169 (781) 848-9610 http://bbb-lawfirm.com/2016/07/01/1234/